Sync Setting Comparison Table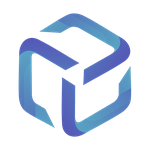 Updated by Support
| | | |
| --- | --- | --- |
| | Daily Sync | Monthly Sync |
| ConnectWise | ✅ Additions on Agreements | ✅ Additions on Agreements |
| Autotask | ✅ Services on Contracts | ✅ Charges on Contracts |
| Xero | ❌ Not Supported | ✅ Line Items on Invoices |
Daily Sync
Syncing your Dicker Data licenses daily offers flexibility and enables you to invoice customers in alignment with your internal billing procedures
CSP Portal performs a nightly sync using Dicker Data as the source of truth. Depending on the billing style set on the PSA Integration tab, CSP Portal adjusts a customer's agreement in ConnectWise or contract in Autotask accordingly.
The Billing Style and Prorate configuration change the logic used when adding, adjusting or removing services within contracts. This setting is only applicable to customers using the Daily Sync solution.
Each combination of billing in advanced/arrears with prorate enabled/disabled is covered in greater detail within the following support articles:
Daily Sync has the added benefit of Assigned User Information in your Sync Invoice Description.
Monthly Sync
Syncing your Dicker Data licensing monthly ensures accuracy by generating an invoice facsimile that mirrors the actual Dicker Data invoice.
Dicker Data issues a single monthly invoice that includes all NCE related charges for the previous month. CSP Portal automatically detects when the NCE invoice is available, and prepares it for processing. After the manual sync task is initiated in CSP Portal, your customer's agreements and contracts will be updated with new charges or additions once the sync is complete. These updates will reflect the quantities from the finalised NCE invoice, with one charge or addition per invoice line item per month.
As a result, your agreements in ConnectWise and contracts in Autotask are adjusted to match the actual invoice issued by Dicker Data.