Duplicate PSA product(s) found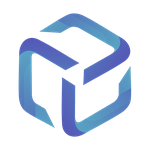 Updated by Support
There is a 1:1 relationship between Products and Vendor Items. This means that a Product can only be assigned to one Vendor item.
You will receive an error message if we detect there are duplicate products listed to different vendors.
The error message: "Duplicate PSA product(s) found" will list the duplicate products. You will need to go and review and update/delete the following mappings listed in the error message.

There are two ways to resolve this:
1) Delete the duplicate Product Mapping
Search for the product listed
Select the Rubbish bin icon (on the left) to remove the duplicate product that's no longer needed.
Select Save Product Mappings to update those changes.
Note: All duplicate products need to removed before changes can be saved.

2) Change the PSA Product Mapping
Head over to the Products page
Search for the duplicate product
Remap your Autotask Service or ConnectWise Product to an existing service/product in your PSA
If a product doesn't exist, create a new product within your PSA and map
For assistance creating a ConnectWise Product, please review the following ConnectWise KB Article
For assistance creating an Autotask Service, please review the following Autotask KB Article
If you need further assistance, please reach out to support@cspportal.cloud