Prorate ConnectWise Agreements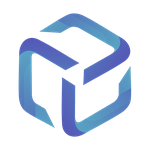 Updated by Support
Introduction
This article contains an example on how the CSP Portal works with Prorate Agreement enabled against an Agreement within ConnectWise.
Within ConnectWise, this setting can be enabled or disabled from:
Companies
Your Company
Agreements Tab
Your CSP Portal Associated Agreement
Recurring Invoicing Parameters

Example Scenario

Your customer has just completed their billing cycle, and starts the month with 7 licenses.
With prorating enabled, on the 1st of the month you are billing the customer for the month in advance.
On the 1st of May, we will invoice the customer for their expected usage of 7 licenses between the 1st and 31st of May.
On the 15th of May, we add an additional license, bringing the total to 8 licenses.
The total licenses on CSP Portal, Dicker Data and ConnectWise are increased to 8.
An additional line item is added to the ConnectWise Agreement
The Start Date of this additional item is 15th May
The Cancellation Date of this additional item is 31st May
On the 1st of June, we are invoicing the customer a month in advance for their expected usage of the 8 licenses, and their additional partial usage of the 8th license during May.
As it has been invoiced, the additional line item is removed from the ConnectWise agreement.