Frequently Asked Questions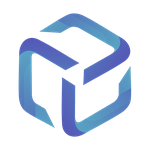 Updated by Support
Does the CSP Portal support both Monthly and Annual subscriptions?
Both monthly and annual licenses are supported. You will need to ensure the mapped agreement/contract has the correct Billing Cycle configured within ConnectWise/Autotask.
Can the CSP Portal prorate licenses?
CSP Portal can prorate license costs. This functionality is enabled/disabled based on your PSA.
ConnectWise: Prorate enabled/disabled is based on your agreement's Prorate Agreement flag.
AutoTask: Prorate enabled for contracts by default.
Can the CSP Portal bill in Advance/Arrears?
Both Advanced and Arrears billing are supported in the CSP Portal.
Billing in advanced is enabled by default, please reach out to our support team to have billing in arrears enabled: support@cspportal.cloud
How often does the CSP Portal sync changes?
A nightly sync is performed that captures all changes made throughout the day. If required, you can initiate a manual sync for customers from the CSP Portal.
For DickerData customers, increases/decreases within the CSP Portal are captured within a 30 minutes time frame.
Does the CSP Portal automatically post my Agreement/Contract invoices?
The CSP Portal will not post invoices within Autotask and ConnectWise. However, because your additions and services are being updated automatically throughout the month, the CSP Portal gives you the confidence that your end of month billing will be accurate with minimal review required.
Can we bill licenses from a single tenancy to multiple companies within our PSA?
Currently the CSP Portal can link 1x Subscription to 1x Agreement/Contract. We are looking to implement Parent/Child functionality in the near future.
What happens if we adjust a mapped service/addition within our PSA?
If your license counts do not match after your contract/agreement is adjusted, the CSP portal will readjust the count within your PSA during our nightly sync process.
For DickerData customers, we will use the license count within your DickerData portal as the source of truth.
For Microsoft customers, we will use the license count within your customer's Microsoft tenancy as the source of truth.
Can I use CSP Portal if I don't have a distributor (Tier 1 Direct CSP)?
Yes, you can use the Microsoft based system. This will sync your licenses between Partner Portal and Connectwise/Autotask for you.
However, you will not be able to adjust licenses as this will need to be managed via your usual backend process.
Can I make quantity changes in both CSP Portal and DickerData?
Yes, you can. However, we recommend selecting a consistent method and sticking to it.
The benefit of provisioning quantity changes in CSP Portal, is it logs the changes in the Audit Log.
I cannot find an active license in my client's licenses page
Please check if there are any add-ons for the licenses available. If there is, the 'Show add-on' button will show a number next to it. Click on the button to expand the licenses.