Educational and Charity Licenses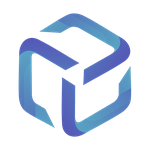 Updated by Support
Educational and Charity licenses cannot be mapped from the Products tab of CSP Portal, instead you will need to map these from the Licenses tab.
Mapping a New Educational/Charity License
Log into the CSP Portal and select the Licenses menu from the left hand pane:
Search your customer and select their company name once available. This will load your customer's licenses into the Manage Licenses module.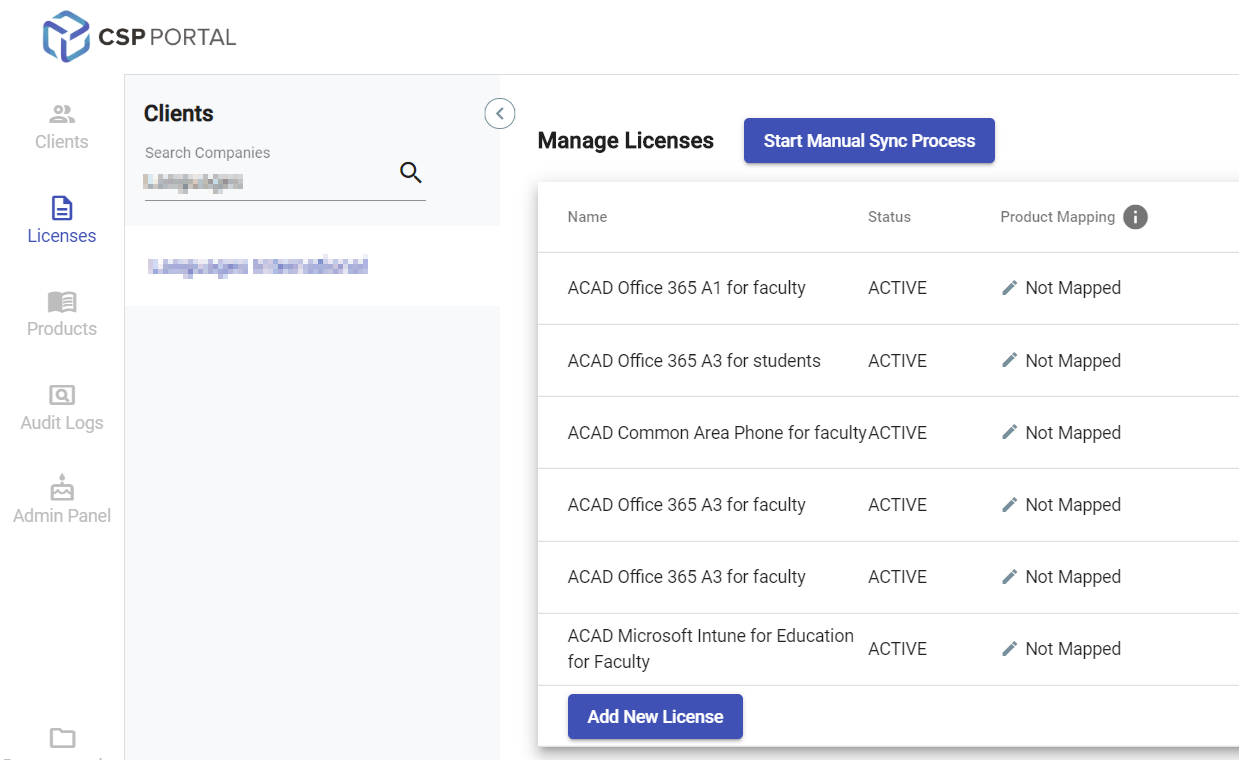 Since this is the first time mapping these licenses, we would expect them to be in the Not Mapped status. Select this option to continue:

If this is the first time we're mapping this license for a company, we will need to create the default product link. Select Yes to continue.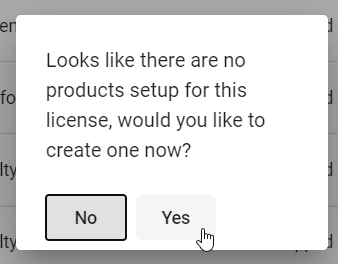 Search and select your desired Product within ConnectWise or Service within Autotask, followed by Save.

Select the Customer's Agreement followed by Save.

Once you've finished all available mappings for this customer, select Start Manual Sync Process to finalize this process and sync the information to your PSA: