Book a Demo or Implementation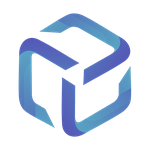 Updated by Support
We are not accepting any new bookings until the CSP Portal's New Commerce Experience is implemented.
We're working to implement new logic to support the upcoming changes for the NCE. In the meantime, CSP Portal does not support NCE licenses and subscriptions.
Existing customers can continue to use what will become Legacy Licensing without any issues, however we are currently recommending leaving any currently active NCE licenses unmapped in our portal.
Unfortunately we don't have a timeline for when this will be available.
DEMONSTRATIONS
We have demonstration videos available that cover the core functionality of the product:
IMPLEMENTATIONS
We have step by step implementation documentation available at the following links:
If you're unable to complete these guides in full, please leave a comment detailing which step you're unable to complete.